CCSS General Elections 2022-2023
It's time to run for and elect your CCSS Board of Directors for the 2022-2023 academic year!
February 14, 2022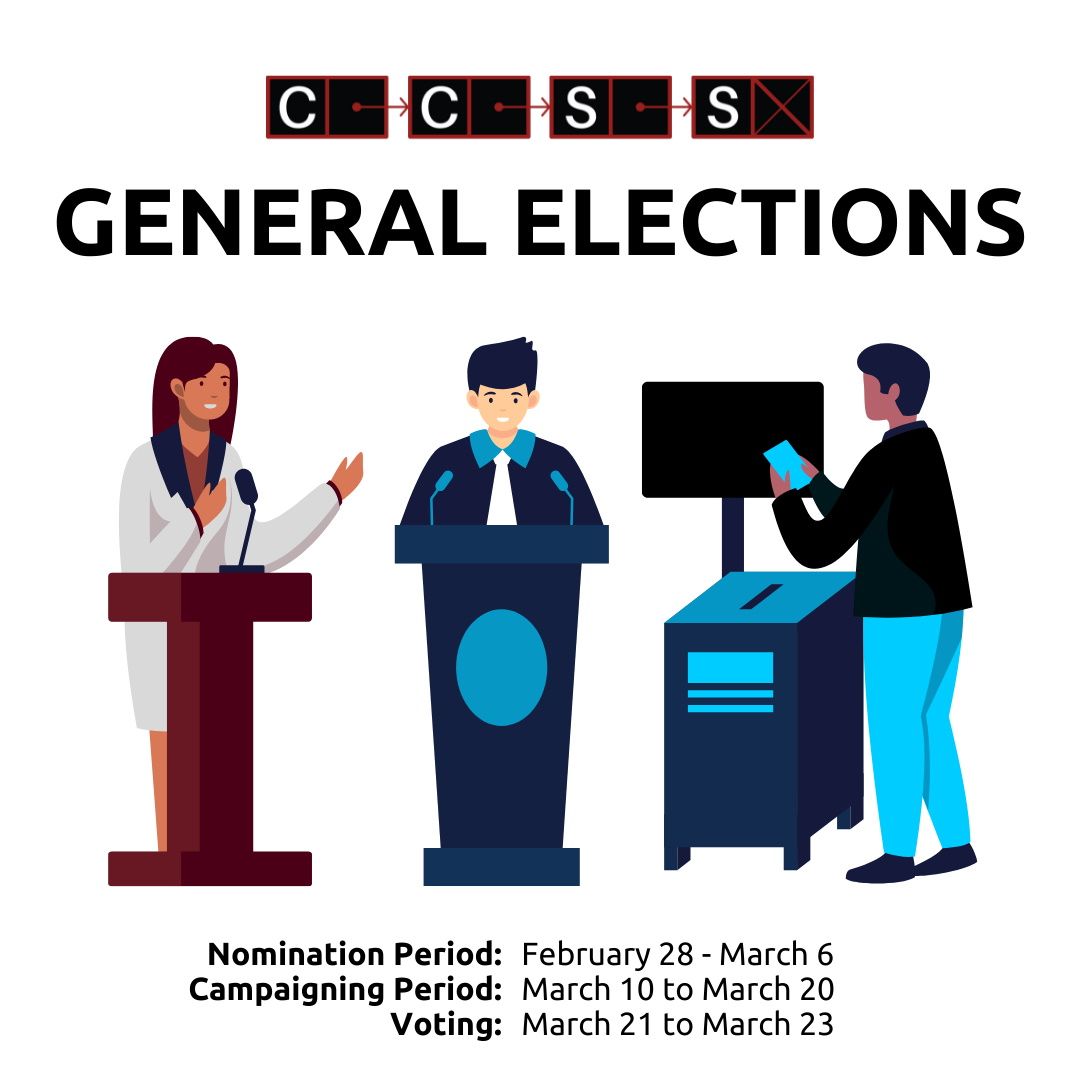 The Board consists of the following six positions:
President
Vice President
Director of Finance
Director of Academics
Director of Social
Director of Community
Here is the breakdown of this year's electoral period:
Nomination Period: February 28 - March 6
Campaigning Period: March 10 - March 20
Voting Period: March 21 - March 23
If you want to run for a CCSS Board of Directors position for the 2022-2023 academic year, please fill out the Nomination Form here. The Nomination Form will become available on Monday, February 28 at 12:00 am EST.
For further election details and rules, please consult the Writ of Election and the Electoral Code. For detailed descriptions of the listed positions above, please refer to the CCSS Officer Mandates document. And lastly, please consult our Constitution to learn more about our operations and responsibilities.
If you have any questions or concerns, please do not hesitate to reach out to our Electoral Officer via email at elections@ccss.carleton.ca.
Thank you and good luck!