First Year Representative Platforms
Written By: Matthew MacRae-Bovell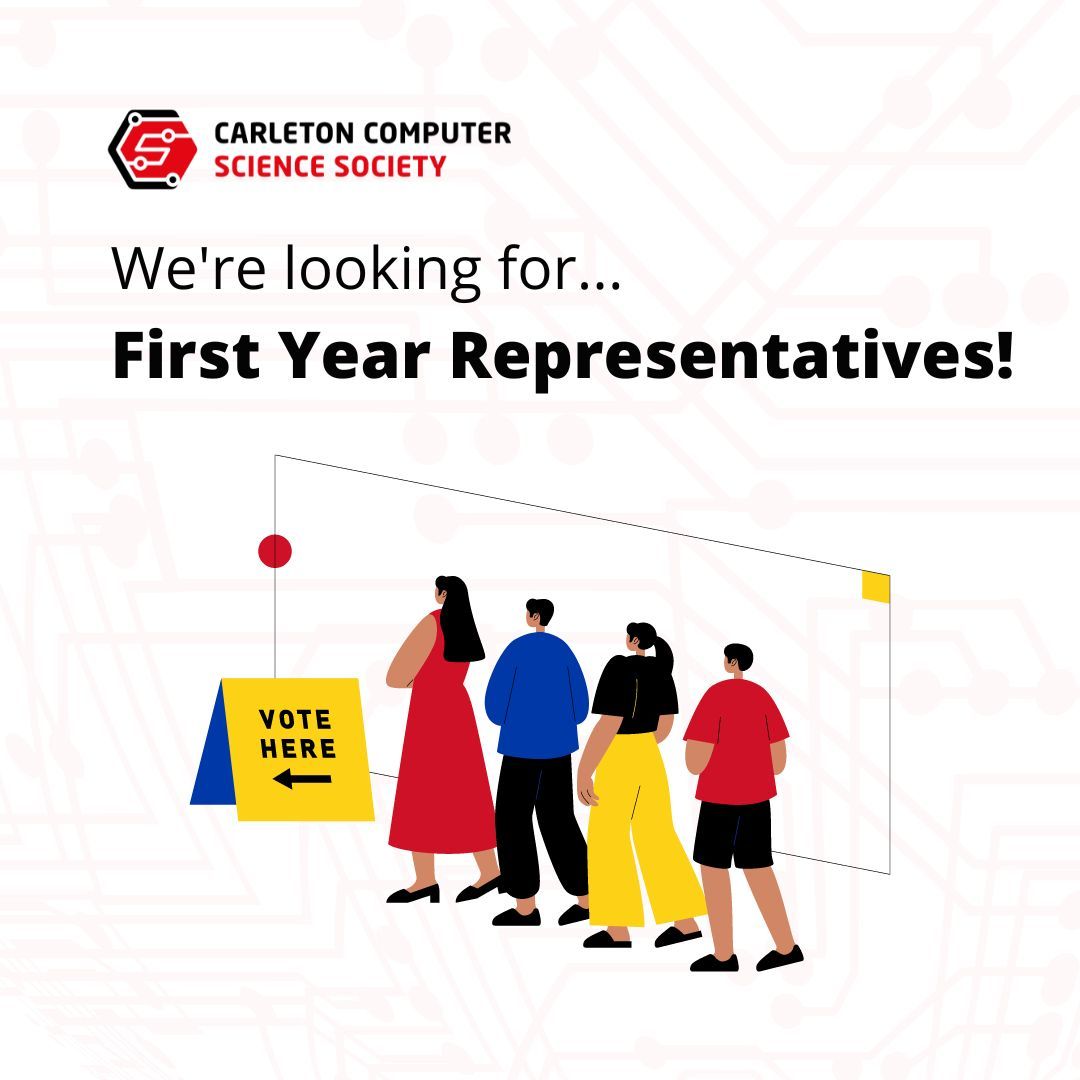 We are excited to introduce you to this year's First Year Representative candidates. Campaigning will last from September 19th - 23rd and voting will take place September 26th - 28th!
Platforms on this page are ordered at random on refresh to ensure fairness.
The Candidates are:
The Campaign Platforms:
Abdulla Abdalla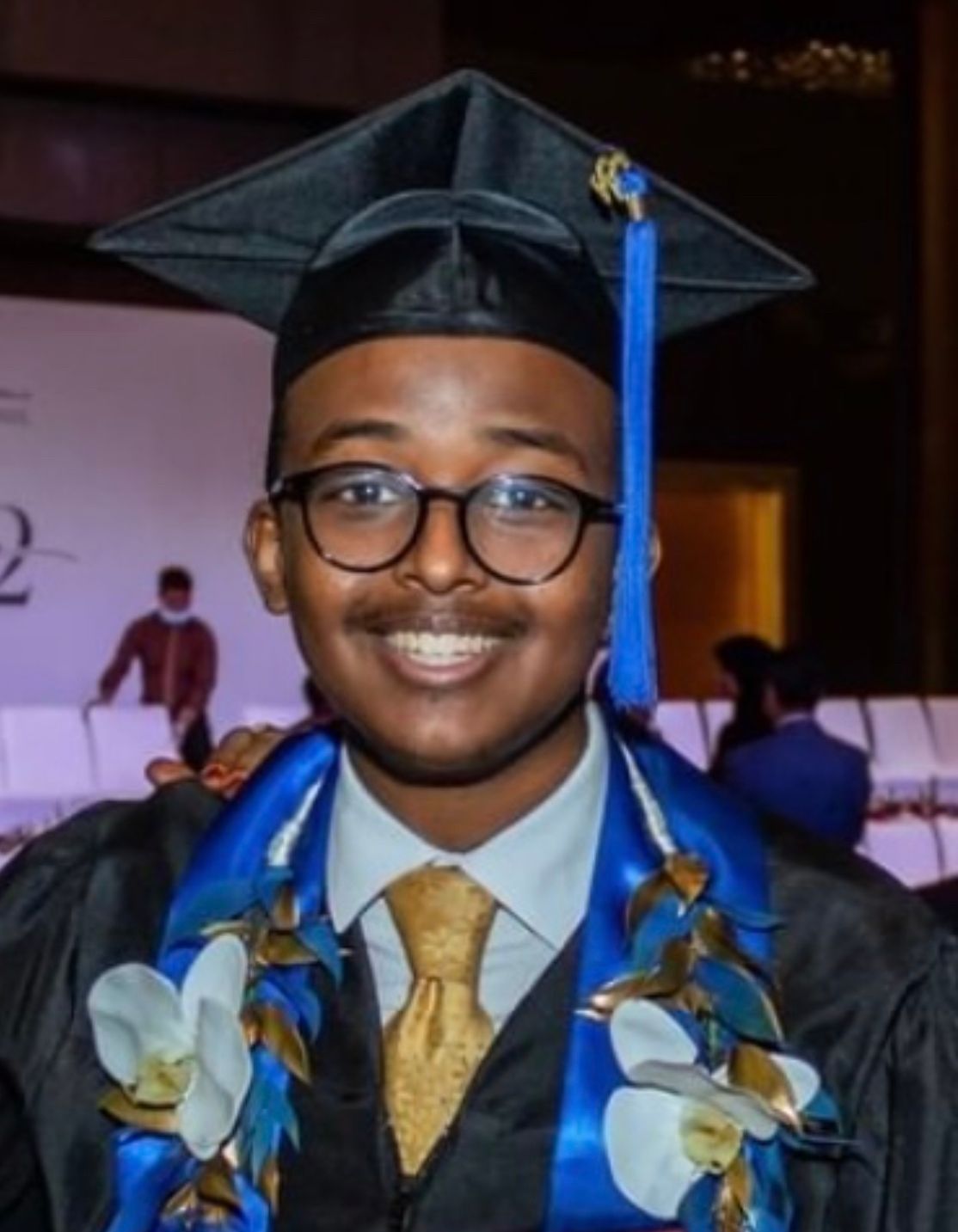 Hello my name is Abdulla (or Abood) and i'm a first year CS student just like all of you. I am an international student that came from Qatar and really looking forward to getting the school year started as the first year rep for the CCSS! I enjoy basketball, football, gaming and anime so dont hesitate to say hi to me if you ever see me around campus. As for why I should be elected for the position:
I am a social person so bridging the gap between the first years and upper year students is something that comes naturally and I would represent the collective mass of the first year CS students and voice their concerns and opinions.
I held executive positions at my school for many years so I know how to work from behind the scenes, ranging from planning activities to adjusting the budget to speaking in front of others, assuring that any events organized by me turn out to be great.
CS is an ever changing field and the CCSS has been a constant point, exisisting for 20+ years. I have a passion for the field of computer science,and using this passion to better the experience of other first year students and representing them would be a great honor.
Once again I would like to thank you for reading my segment and I implore you to vote for me in the upcoming election. Regardless if you vote for me as your #1 candidate I wish you all the best of luck in the upcoming year :).
Chris Challis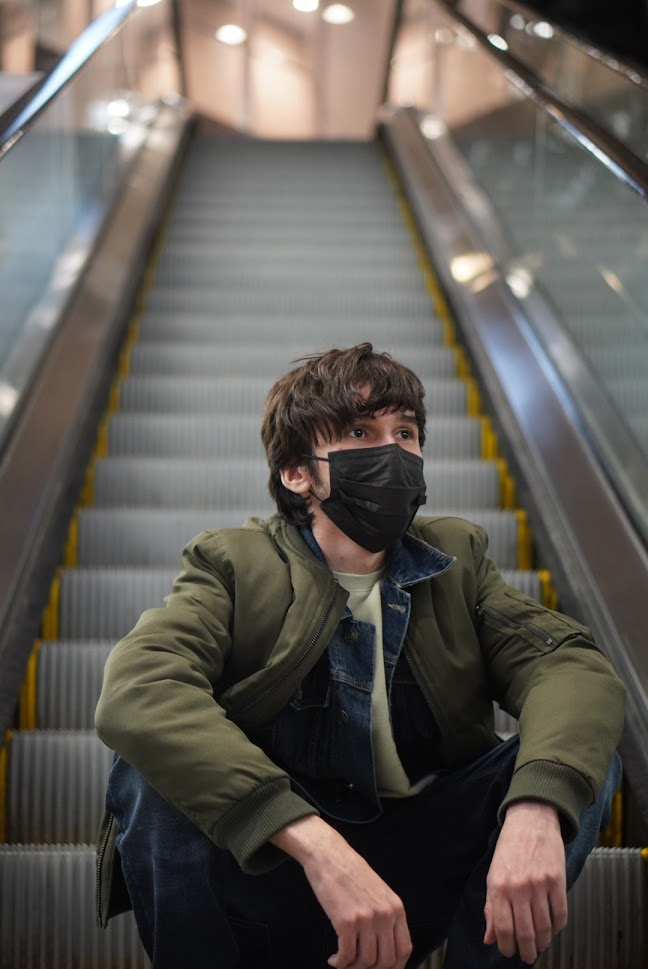 Hi there! I'm Chris, and this fall I'm hoping to be elected as one of your First-Year Representatives! You'll find some of the things I look forward to doing if I am elected listed in the points below. If you'd like to contact me, feel free to send me an email at christopherchallis@cmail.carleton.ca or send me a message on discord at CoffeeChris#9305.
📣 Represent all First-Years within the CCSS!
If I were to be elected as a First Year Representative my top priority would be to listen to and represent all of the interests, ideas, questions and concerns coming from the first-year students in the CCSS.
🗳️ A vote for First-Years' interest!
I would ensure that each of the first-year members of the CCSS will have their voices represented during internal meetings when events and initiatives are being organized, and make sure that the first-year students have a vote when vital decisions are being made for the year.
🎉 Fun events and ways to get involved!
If elected, I would take the opportunity to organize fun events for first-year students. The aim of these events would be to get first-years involved and connected with CCSS and the larger computer science community at Carleton. The nature of these events would be influenced by the wider first-year body so that the events will appeal to everyone who wants to come out and participate.
📝 Academic support for CCSS members!
With the switch back to in-person learning, many are nervous about academics. During the busy and stressful exam seasons, I'd like to organize study or discussion groups to allow for effective review and give First-Years the opportunity to go over difficult concepts with others who are in the same boat.
🌐 Online support for those who want to get involved remotely!
Some First-Year members of the CCSS may be unable to be on campus. I'd aim to provide connection and involvement for First Year members of the CCSS remotely in order to ensure that they can be involved in the community even if they are unable to do so in person.
📞 Open communication with other members!
In order to best represent first-year members, I'd keep myself available and open to feedback, ideas or any other things that first-year members may want to share with me. I'd do this in order to be and offer the best representation of the interest of first-years within the society.
Colin McCormack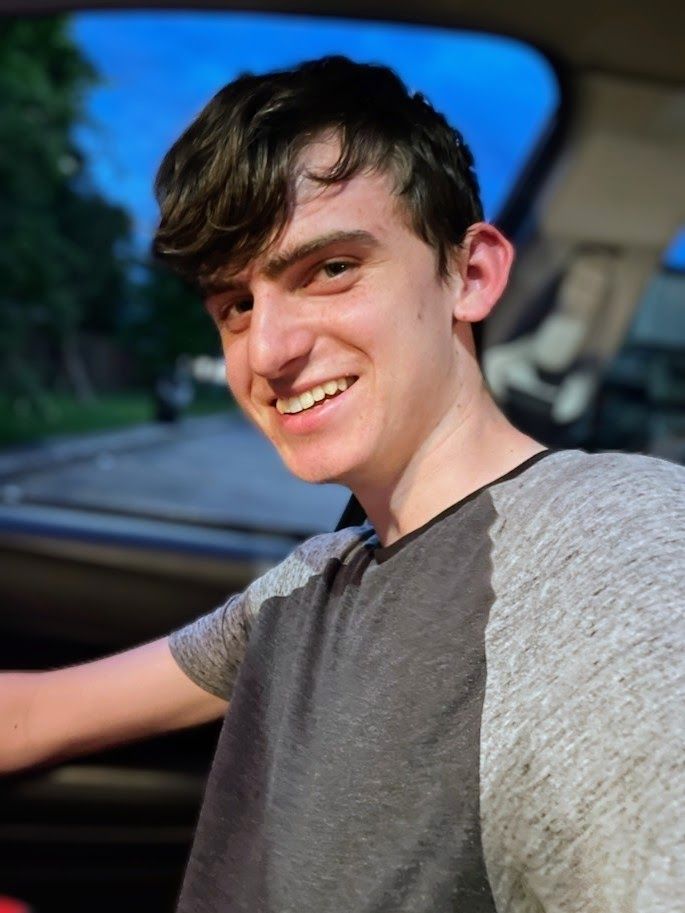 Hello!
My name is Colin, and I am running to be your First Year Representative!
I'd like to be your first year representative in the CCSS, so I can collaborate with current members, as well as with Industry partners, to offer:
more workshops,
more coding challenges,
and more events
As an off-campus student, one of the first things I'd like to do is to coordinate a physical space on campus where students can attend their first year computer science lectures that have been moved online (1405 - sections A, B, C), by reaching out to Professors and the Computer Science department.
I'll always be open to suggestions and feedback from fellow students on the types of activities and issues that are important to you.
About me:
Hassan Ali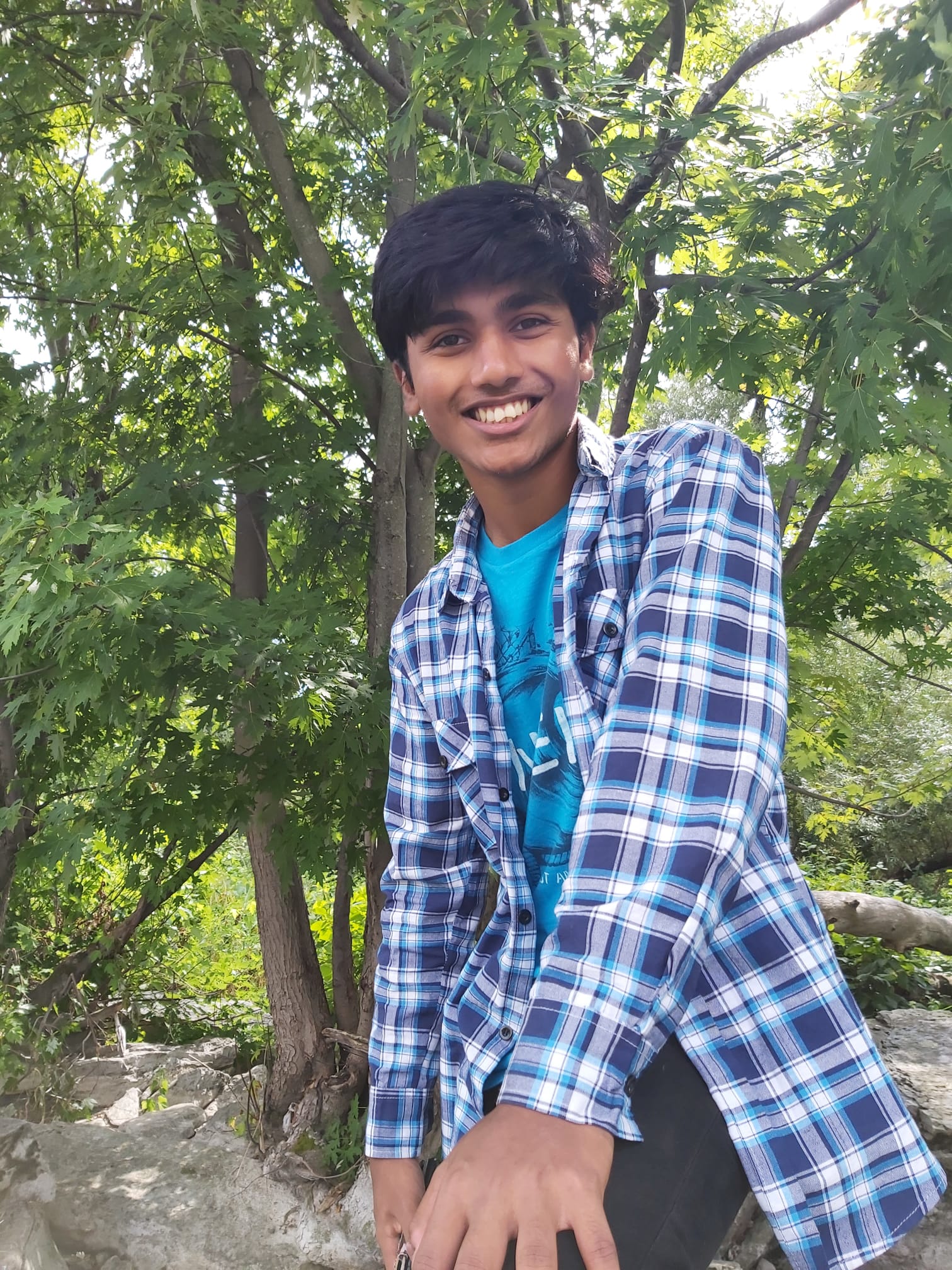 Hey, I'm Hassan Ali! Like all of you, I'm a first-year computer science student. After attending the CCSS Fall general meeting and a few of the other amazing events this week, I decided to run for First Year Representative as I believe that I could have a real impact on the Carleton Computer Science Society.
At the Fall Meeting, there were a few issues that I could address as your First-Year Rep:
They needed more staff in order to plan more events for the students
They wanted more volunteers and more ideas
They wanted a spokesperson for the first years that can convey their sentiments and criticisms to the board of the CCSS
1. Events
In line with the first point, I would try to organize and plan many more events for the first years. These events may include activities like escape rooms or movie nights, or they may be something more club-related. I know that many students want to join a club but may not know what those clubs do or what they offer even after attending the expo. My plan is to communicate with the various clubs on campus to give a more comprehensive demonstration of what their clubs do as an activity for us first years!
2. Volunteering and Community Ideas
Concerning the second point, I would use surveys and face-to-face discussions to try to help you volunteer and become active community members. In addition, if you guys come up with creative services or features, I will work to incorporate your ideas into the CCSS! One of my own ideas that I would like to add is something that I call the "Hackathon Ladder". I know that many other students in our program feel that hackathons are hard to access or difficult to find, so I want to try and make them more accessible while also incentivizing them with some competition. This Hackathon Ladder program would feature news about upcoming hackathons for all students to see as well as a competitive ladder for teams taking part in hackathons. The teams will be split by year in order to make it more fair. Teams will receive prizes for having the highest participation rate, the most placements and accolades in their hackathons, as well as for having the best hackathon project as chosen by you all!
3. First Year Liaison
Lastly, I will do my best to convey your feedback to the board by speaking with you at events and meetings. As your representative, I will be able to raise your concerns and help the CCSS become a better place for you all. In order to provide the best possible service to all of you, I'll also make sure to pay attention to any feedback you have for me.
I believe that by solving these issues, I can be an excellent first year representative. Once again, my name is Hassan Ali, and I wish you all the best!
John Lu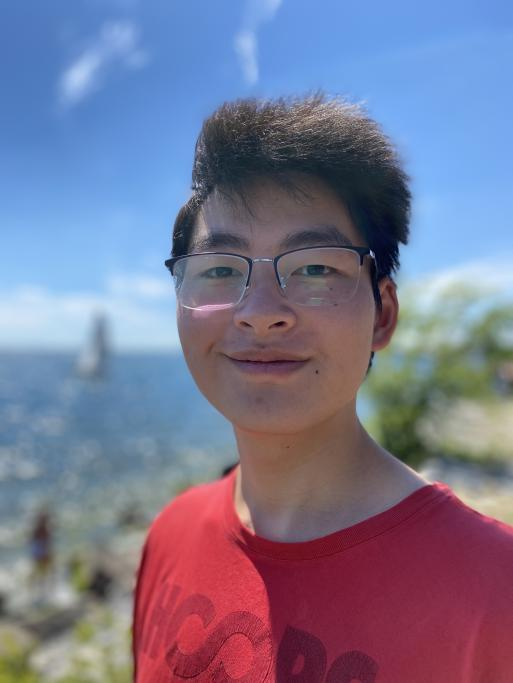 Who Am I and What do I want? 🙃
Hey everyone! My name's John. As a former High School Engineering Club executive, I've got experience hosting events and working with my peers. Whether you're just starting out in Computer Science or you've been doing it for years, I'd have tons of plans for everyone to get involved as your first year rep. We'll get through this year together!
1. Catch-Up and Study Sessions 📖
When we're lagging behind or nearing exams, I'll be hosting study sessions and mock exam sessions to help us pass those tough courses. Regardless of how hard it is, I'll be hosting weekly study group meet-ups!
2. Connecting, Collaborating, and Networking Events 🤝
Some of us moved to Carleton from far away. Some of us have lived in Ottawa all our life. Either way, you might not know where to start with people and clubs. I'll host get-togethers so we can get to know each other, our seniors, and our professors as well as collaborating with other computer-science related clubs to explore possible future interests.
3. Voice Any Suggestions or Complaints 🤚
If there's anything specific that you want to see, just hit me up and we can work on it together. I know it can be nerve wracking to voice fun quirky ideas, but there are no bad ideas!
4. Project Brainstorm and Showcase 🧠
Don't know what projects to start with? I'll be hosting workshops and showcases of past programming projects for all levels so we can build up our portfolios and resumes.
5. Movie-Nights and Games 🍿
In case you think academics is all I'm bringing to the table, think again! I'd also host movie-nights for films of all genres! I'm also going to throw Smash Bros, Valorant, Mario Kart, Apex, and League of Legends in there as well.
Regardless of who gets elected as the first year representatives, let's just all get along to make this the best year ever!
Sincerely,
John Lu
Instagram: Birb1021
Discord: John#2644
Nicholas O'Neil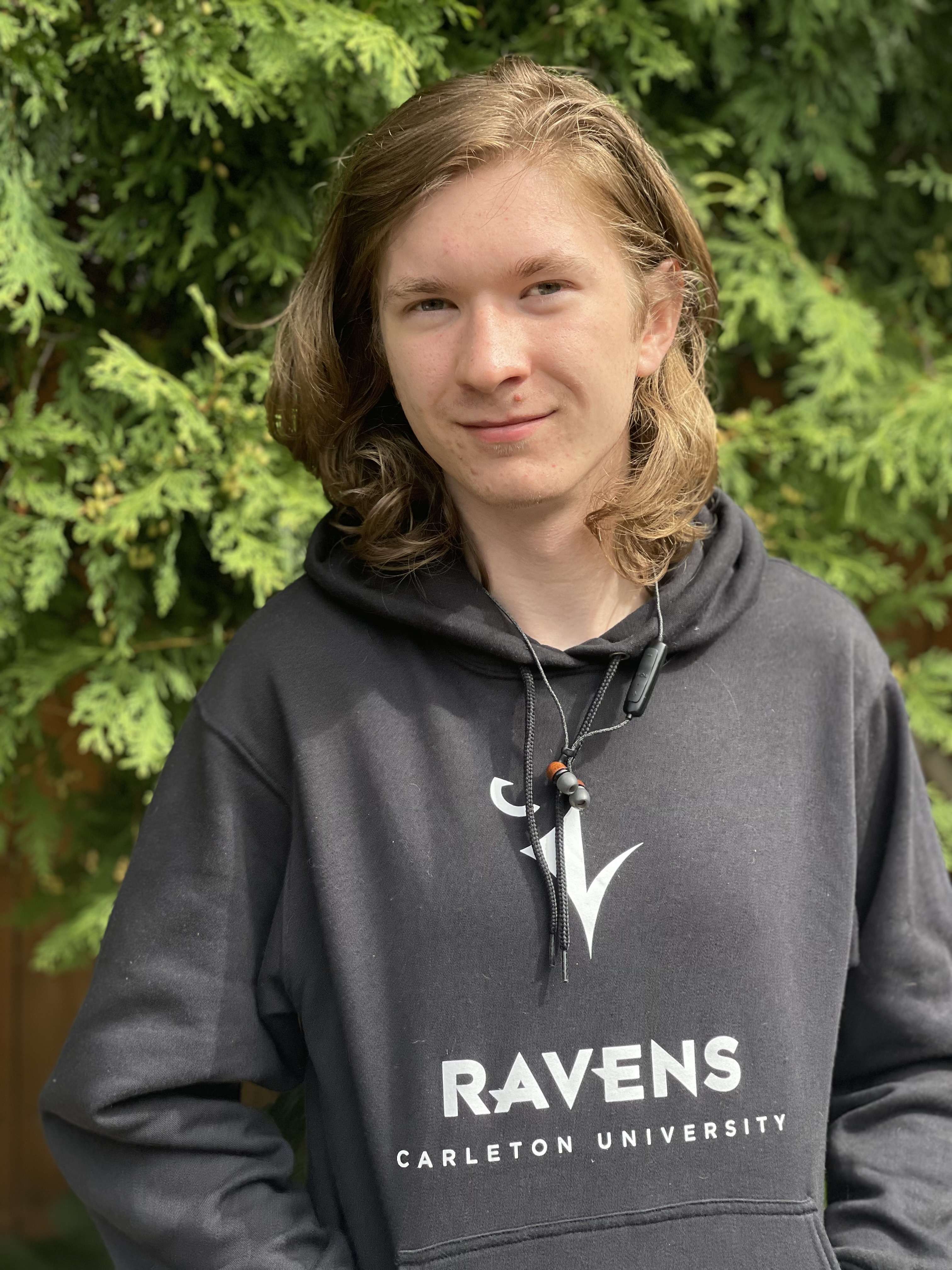 Hello! My name is Nicholas O'Neil. I was born in Ottawa and I've spent most of my life in the area. I am a first-year Computer Science student. I am interested in the Game Development stream; however, I'm currently not in a stream as I would like to have some time to consider my options. Since discovering the CCSS, I have been enthusiastic about becoming involved, and I believe serving as the First Year Representative is the best way to do so!
As the CCSS First Year Representative, I will commit to doing the following:
Reaching out and talking to as many first-year computer-science students as possible!
Ensuring that CCSS events are engaging and accommodating for all first-year students!
Identifying key issues and areas that first-year students are interested in, or struggling with, and organising events or study groups to support students!
Connecting first-year students with upper-year students who have much more university experience, in order to help first-year students thrive and succeed on campus!
Always remaining a friendly face for students to speak with regarding academic concerns, ideas for the CCSS or any other topic on their mind!
Above all else, I believe that the First Year Representative should be someone with much energy, and someone who desires to support all of their first-year peers. As First Year Representative, I promise to be that person!
I hope you will vote for me as First Year Representative! Should you have any questions or comments regarding my commitments, you can contact me via email or discord!
Discord - @cholaso#9495
Niraj Malokar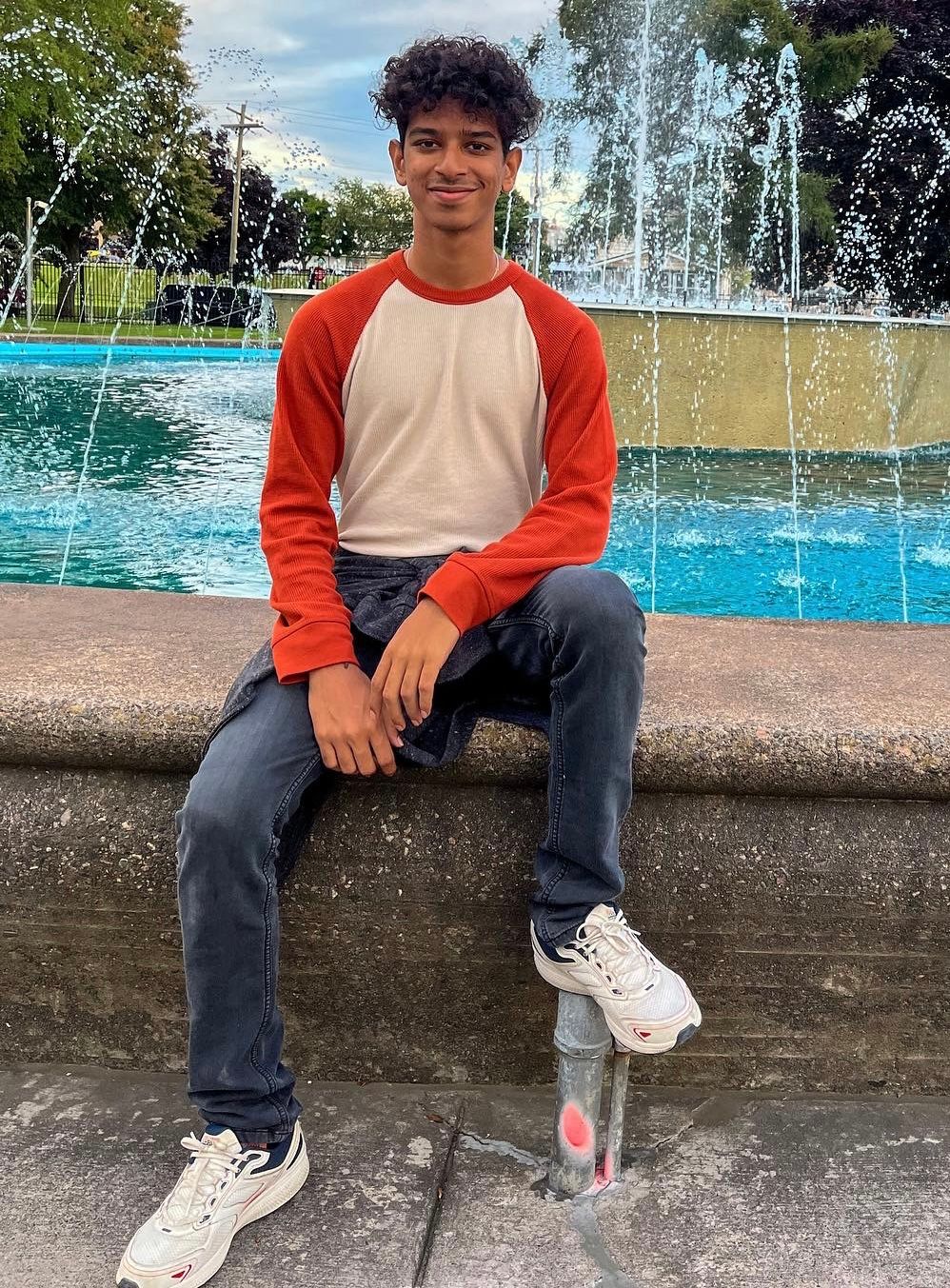 Hello there, my name is Niraj (or Kips!) and I am a first year student just like you!
I am an international student from India, I play the guitar, but you shouldn't care too much about that. What you should care about is the fact that I have leadership experience from being captain of my school house and of the sports team for two years, and I am interested in running for first year representative of the CCSS.
I am a very approachable person which is perfect because I will be serving as the medium for first years to voice their concerns to the CCSS. What is the kind of stuff will I do after becoming a first year representative you ask? Here are some examples :
Arrange workshops for students to get familiarized with basic technologies:

Have you ever felt like your classmates are far ahead of you because they are proficient in software like gitHub, command line, basic programming languages? Workshops like these will help you catch up quickly.



Make the shift to university more comfortable:

As an international student going through the shift and culture shock, events like cultural nights can really help students feel at home, no matter if they are international or live close to Ottawa, because everyone misses home.



Try to get more space for computer science students:

As some of you who have already attended the fall meeting already know, we do not have enough space with regard to the number of students in computer science. I'll try my best so that we have enough chairs to sit on and enough pizza for everyone next time.



Understand the collective wishes and concerns of the first year body and try my best to solve the problems with the help of the CCSS.
If you have any questions you can always contact me at nirajmalokar@gmail.com or @kips.21 on instagram and @Kips21#5826 on discord!
Param Desai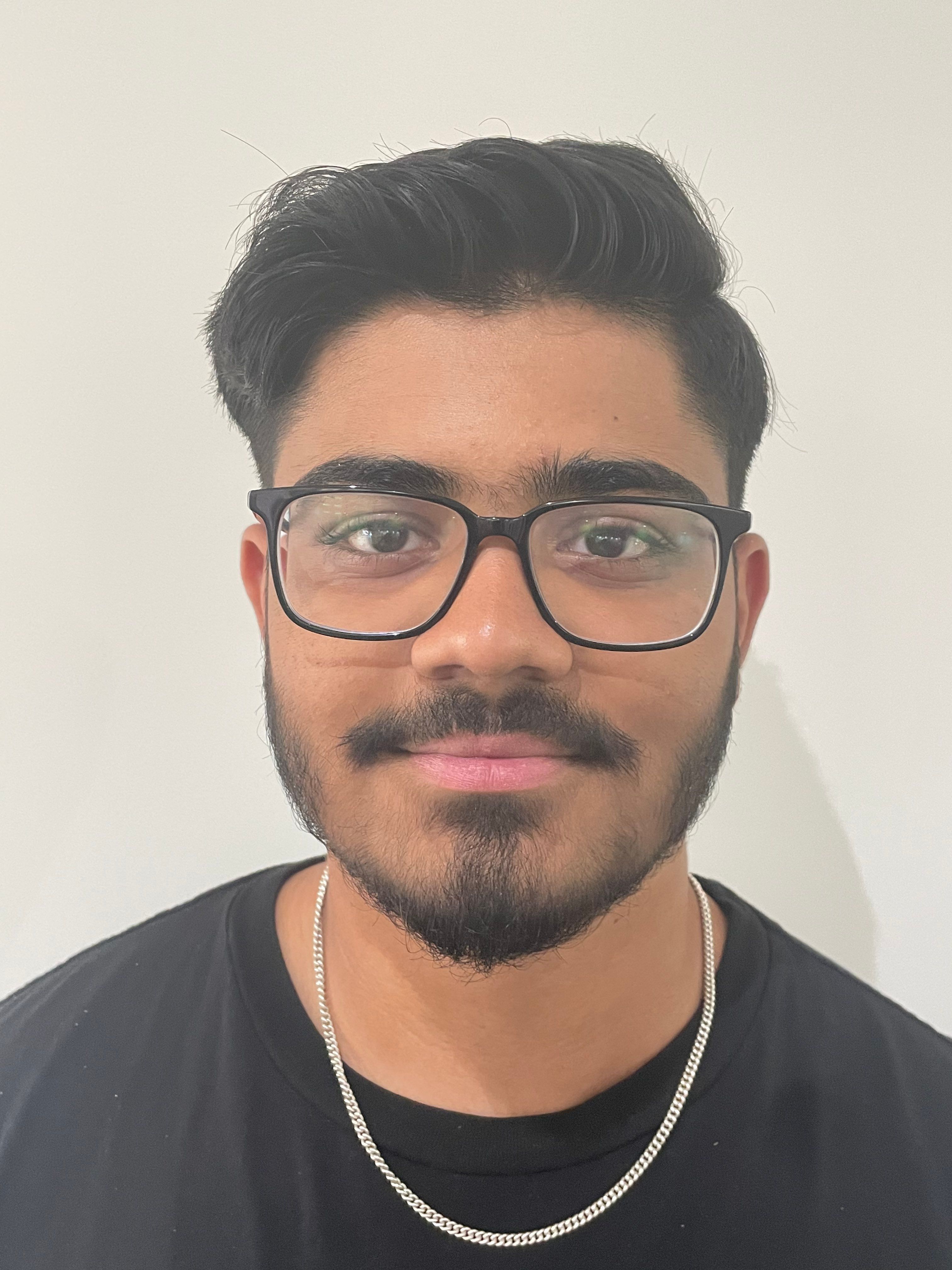 What will I do when I get elected as the CCSS First Year Representative?
Background
In the beginning stages of my programming career, I have experienced the difficulties that early programmers have gone through. Such as, finding the perfect tutorial, understanding online instructors or any programming classes. Using the knowledge of the struggles early programmers go through, I have decided to help first-year computer science students to succeed in university and also the future. Even though introduction to Computer Science 1 is supposed to start the basics of coding for inexperienced programmers, I can say that the professors don't always start from the beginning, leaving some students clueless. 
Plans After being Elected as the CCSS First Year Representative
Hosting workshops for new programmers
One of the best ways to learn coding is practicing every module that is taught. In these workshops the instructors will give fun and interactive projects /activities to participants. Instead of long lectures and getting bombarded with information, these workshops can help the participants to go at their own pace and have fun when programming. This workshop is also designed for refining or enhancing your skills in programming. You can either work with your peers or any other mentors that are present in this event. You can also get help in any projects or assignments that you are struggling with. This workshop is for any programmers that just need the environment for coding.
Collaborating in Project Making
In the computer science industry, experience in programming helps the most when applying for jobs. Companies are looking for how much programming knowledge the candidate has and how to apply it to projects. Therefore, creating this workshop for group projects can help your resume to look stronger.
Helping with finding and preparing for Computer Science field jobs
After making the perfect resume the next step is to prepare for job interviews. Such events that I plan to host can have hiring managers as guests from top companies. They will tell us what they are looking for in an interview, we can then use this knowledge to prepare for them. There can also be upper years which can guide you to success as well.
All of these events and activities are designed for all levels of coders in Carleton. I am here to help every first year in computer science to succeed.
Ryan Chung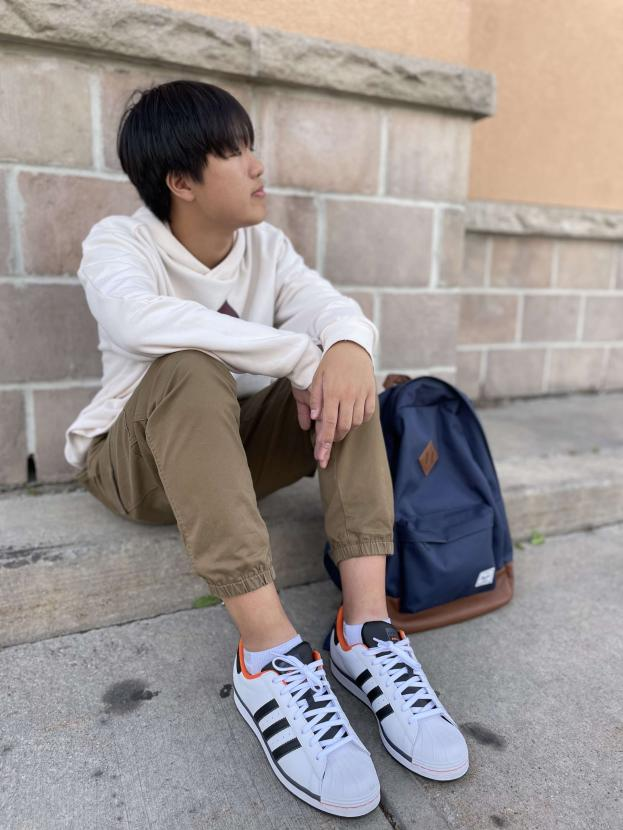 Hey! I'm Ryan! As I am an active member of the Carleton Class of '26 and Carleton CS '26 (also the owner!) I'd like to put in more work to improve both the academic and the community side of the CCSS.
📢 Easy and Open Communication with CCSS 📢
As the owner of the two main first year servers with hundreds of CS students, I am fully immersed in the first year community. I help out a lot on those servers! As an added plus, it is very straightforward to get in touch with me. Contact me with any of your suggestions, feedback and concerns relating to the CCSS and otherwise!
📝 Studying events with food and upper year guidance 📝
Having organized a study group for first year students recently, I would like to expand on that idea and create larger studying events. This is a perfect opportunity to meet new people to study with and make new studying friends! If you are struggling with course content, there is no better way to get guidance from others who have already taken the course!
🖌️ Improving the CCSS Lounge and activities within it 🖌️
At the moment, the lounge (4th floor in Herzberg Laboratories) is a great place to meet others in Computer Science and relax! By theming the room with CCSS branding (think of a big CCSS logo on the wall!) and hosting events within the lounge, we can make it more inviting. The more people, the better!
🔊 Outreach at high schools 🔊
I would like to present to high schools and promote our Computer Science program! With more students, we could get more interaction with people from all walks of life, as well as get more resource allocation!
I guarantee you won't regret choosing me as your representative! Feel free to contact me via ryanchung#3792 if you happen to have any suggestions, feedbacks, or concerns!